Computational Finance and Risk Management MS program
15-month,full-time campusprogram
STEM OPT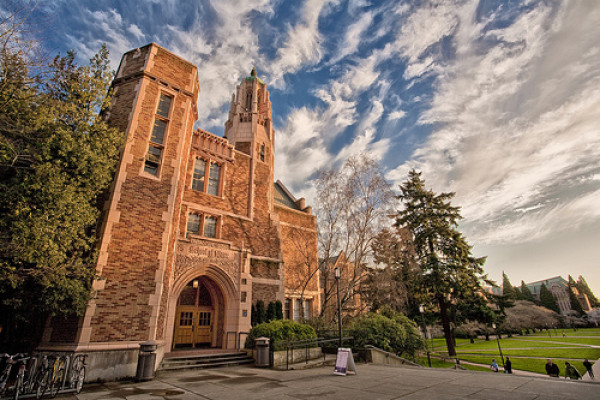 Programme Description
The MS-CFRM, offered by the Department of Applied Mathematics (AMATH) within the College of Arts and Sciences of the University of Washington, can be completed either through the standard 42 credit general program or an extended course of study. As with other MS and PhD degrees at the University of Washington, the MS-CFRM degree is awarded by the University of Washington Graduate School.
由华盛顿大学文理学院应用数学系(Amath)提供的MS-CFRM,可通过标准42学分的普通课程或扩展课程完成。与华盛顿大学的其他硕士和博士学位一样,华盛顿大学研究生院授予MS-CFRM学位。
CFRM offers its Master's degree on the University of Washington's Seattle campus for students interested in pursuing full time study. The program takes students 15 months on average to complete, including a summer internship.
CFRM在华盛顿大学西雅图校区为有兴趣进行全日制学习的学生提供硕士学位。这个项目平均需要学生15个月才能完成,包括暑期实习。
In order to accommodate the needs of graduating students, extended internships away from Seattle, and changes in life circumstances, students who begin the full-time program on campus may elect, in consultation with our graduate program advisor, to reduce their credit load and take longer to graduate. For the same reasons, and thanks to all of our regular MS courses being offered simultaneously to campus and online students, our classroom students may also attend online as the need arises.
为了适应应届毕业生的需求、西雅图的延长实习期以及生活环境的变化,在校园内开始全日制课程的学生可以与我们的研究生课程顾问协商,选择减少他们的学分负担并延长毕业时间。出于同样的原因,由于我们所有的常规MS课程都同时提供给校园和在线学生,因此我们的课堂学生也可以根据需要在线学习。
AWARDS: 获奖情况
CFRM was ranked #11 in QuantNet's 2018 Ranking of "Best Financial Engineering Programs"
Department of Applied Mathematics Awards
US News ranks UW 10th among world universities in the "Best Global Universities Rankings," and 2nd among US public institutions.
Cademic Requirements
The admissions process is highly competitive. Meeting the requirements of admission does not guarantee a place in the program. In addition to all applicable UW Graduate School requirements, CFRM students must demonstrate exceptional command of:
招生过程竞争激烈。满足入学要求并不能保证在课程中有一席之地。除了所有适用的UW研究生院要求外,CFRM学生必须表现出对以下方面的特殊能力:
Calculus through partial differentiation, matrix algebra, and one-dimensional optimization

Probability and statistics at the level of an upper level undergraduate course or entry level graduate course

A programming language such as Java, C++, Python, or in a mth or a statistics programming language such as MATLAB, R/S-PLUS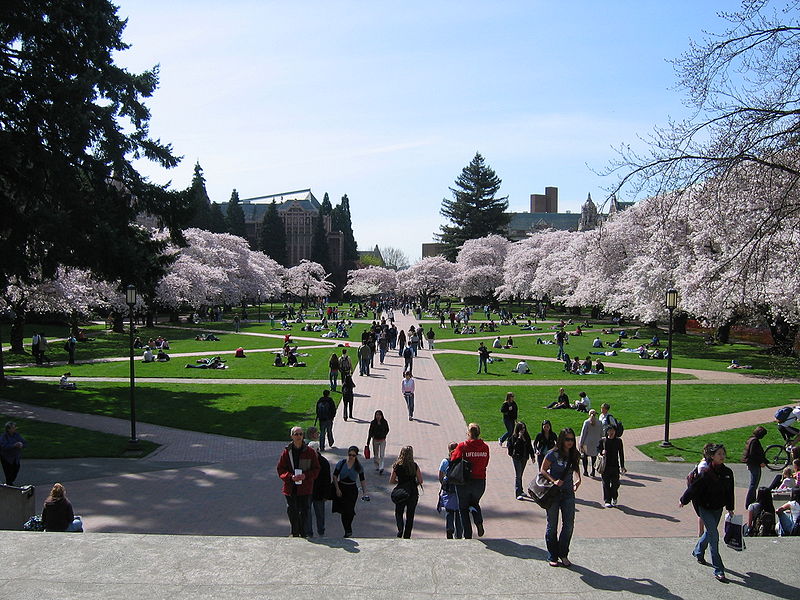 Dates and Deadines 日期和截止时间
2019 CFRM MS Program
Campus MS: January 15, 2019
Applications for the MS-CFRM must be submitted through the University of Washington Graduate School. You will need a number of items to complete this application, including:
申请递交材料:
GRE (preferred) or GMAT test results, or a waiver for experienced professionals. Official test results are preferred, but only required if an offer of admission is made.
GRE(优先)或者GMAT测试成绩
Academic transcripts from undergraduate or previous graduate education. 成绩单

Statement of purpose, a current resume, and three recommendations.个人陈述、简历和三封推荐信

Completed application forms and payment of fees.
完整的申请表格和费用
英语语言水平考试 TOFEL不接受雅思成绩(只接受2017年以前的雅思成绩)
An applicant who does not meet the minimum required score will not be considered admissible by the Graduate School. The Graduate School does not offer conditional admissions to students who have not yet met the minimum English Language Proficiency (ELP) requirement.
不符合最低要求分数的申请人将不被研究生院录取。研究生院不向尚未达到最低英语水平(ELP)要求的学生提供有条件录取。
International students:after you submit your application and are approved by the department, please log back into your application and click on the "status" button. This will tell you what specific documents you need to submit to the Graduate School AND provide you access to the Financial Statement of Ability form.
国际学生:在您提交申请并获得该部门的批准后,请重新登录您的申请并点击"状态"按钮。这将告诉您需要向研究生院提交哪些具体文件,并让您可以访问财务能力表格网页。
After all requested materials are filed with the Graduate School, international students will be formally accepted and issued an I-20 and subsequent visa application at the U.S. consulate in your home country from the Graduate School. Further details about obtaining an I-20 and F-1 visa will be provided on your application webpage.
在向研究生院提交所有申请材料后,国际学生将被正式接受,并从研究生院向美国驻贵国领事馆签发I-20及随后的签证申请。有关获得I-20和F-1签证的更多详情将在您的申请网页上提供。
Program Structure
The Master's degree requires a minimum of 42 credits: 项目需要至少42学分
26 credits of mandatory coursework 26学分的必修课程
16 credits of elective coursework 16学分的选修课程
Undergraduate-Level Preparatory Courses
本科级别预备课程
Undergraduate credit does not count toward the MS-CFRM degree nor the Computational Finance certificate requirements. 本科学分不能算入该项目学分,没有计算金融证书要求。
CFRM 405, 410, 415, and 420 comprise the Quantitative Fundamentals of Computational Finance certificate.
CFRM 405: Mathematical Methods for Quantitative Finance (3)
CFRM 410: Probability and Statistics for Computational Finance (3)
CFRM 415: Introduction to Financial Markets (3)
CFRM 420: Introduction to Computational Finance and Financial Econometrics (3)
CFRM 425: R Programming for Quantitative Finance (3)
Mandatory MS-CFRM Courses
项目必修课程
The following courses are part of the core Master's program curriculum and must be completed by all students seeking the degree.
以下课程是该项目的核心课程,所有学生必须完成。
CFRM 501, 502 and 503 comprise the Computational Finance certificate.
CFRM 501: Investment Science (4)
CFRM 502: Financial Data Science (4)
CFRM 503: Asset Allocation and Portfolio Management (4)
CFRM 504: Options and Other Derivatives (4)
CFRM 505: Monte Carlo Methods in Finance (4)
CFRM 509: Ethics in the Finance Profession (2)
Required Course Option 必修课程选项
One of the following courses must be completed in order to meet MS-CFRM degree requirements.
以下课程中必选出一门课程来满足学位要求。
CFRM 506: Financial Data Access & Analysis with SQL, VBA, Excel (4)
CFRM 507: Optimization Methods in Finance (4)
Elective MS-CFRM Courses
The following courses may be taken as desired in order to meet the 42-credit minimum of the MS-CFRM program, subject to listed prerequisites.
以下课程可以自由选择来满足该项目42学分的要求
CFRM 500: Special Studies in Computational Finance (variable credit)
CFRM 520: Financial Software Development and Integration with C++ (4)
CFRM 521: Machine Learning for Finance (4)
CFRM 522: Introduction to Trading Systems (4)
CFRM 523: Advanced Trading Systems (4)
CFRM 524: Advanced C++ for Finance (4)
CFRM 525: FinTech, Blockchain, and Cryptocurrencies (4)
CFRM 530: Fixed Income Analytics (4)
CFRM 531: Portfolio Performance Analysis & Benchmarking (4)
CFRM 532: Endowment and Institutional Investment Management (2)
CFRM 540: Risk in Financial Institutions (4)
CFRM 541: Quantitative Risk Management (4)
CFRM 542: Credit Risk Management (4)
CFRM 550: Stochastic Calculus for Quantitative Finance (4)
CFRM 580: Energy Markets Analytics and Derivatives (2)
CFRM 586: Financial Time Series Forecasting Methods (4)
Special CFRM Electives 特殊选修课程
CFRM 600: Independent Research or Study (variable credit)
CFRM 601: Internship or CPT (variable credit)
CFRM 700: Master's Thesis (variable, but a minimum of 9 credits required)
Elective AMATH Courses 应用数学选修课程
AMATH 582 and 583 are acceptable elective courses in the CFRM MS program. Please review the current course information on the Applied Math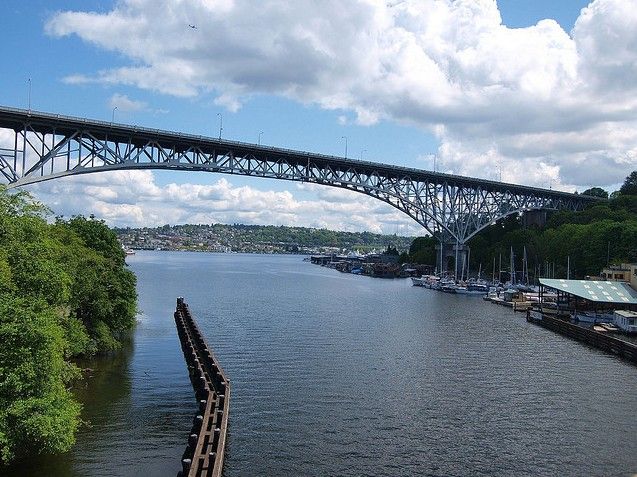 FAQ
Q: Can I still apply even if I have not fulfilled all of the prerequisites? 如果我没有完成所有先修课要求,仍然可以申请吗?
A: Yes, although we do not recommend it. A strong business background cannot substitute for the necessary quantitative knowledge. All competitive applicants will have earned strong grades in calculus, probability/statistics, and programming coursework.
是的,尽管我们不推荐。强大的商业背景不能取代必要的定量知识。所有有竞争力的申请人都将在微积分、概率/统计和编程课程中获得优异成绩。
For our campus and online applicants, the admissions review committee will evaluate each applicant and may recommend one or more of several options to students who lack the required prerequisites. The options include:
对于我们的校园和在线申请者,招生审查委员会将对每个申请者进行评估,并可能向缺乏必要先决条件的学生推荐一个或多个选项。选项包括:
Taking undergraduate level courses in these areas (either at UW or at a regionally accredited university or community college)
在这些领域学习本科课程(在UW或地区认可的大学或社区学院)
Taking preparatory CFRM courses (CFRM 405, 410, 415, 420, 425) for a grade
为一年级学习预备CFRM课程(CFRM 405、410、415、420、425)
Q: What is the status of my application?申请状态
A: We ask that candidates NOT contact us about their application status. You can check on the status of your application by logging back in to your online application. Decisions will be made after each admissions deadline. 可以登录在线申请系统进行查询。
Q: Why wasn't I admitted to the CFRM MS? 为什么被拒?
A: Every year, we are forced to reject a number of qualified applicants. If we did not extend an offer of admission to you, it is because there were other, stronger candidates competing for a very limited number of openings. Please do not submit additional materials or ask for reconsideration. If you complete additional preparatory coursework or gain professional experience, your chances may improve for a future application. However, it is extremely unlikely that you will be admitted after more than two unsuccessful applications.
每年,我们都被迫拒绝一些合格的申请人。如果我们没有向你提供录取通知书,那是因为有其他更强大的候选人竞争的职位数量非常有限。请不要提交其他材料或要求重新考虑。如果你完成了额外的预备课程或获得了专业经验,你将来申请的机会可能会增加。但是,在两次以上的申请不成功后,您极不可能被录取。
Q: I received an offer and the instructions say I have to pay an Enrollment Confirmation Deposit (ECD). What's that? 入学确认金?
A: In order to plan for the number of students who will actually participate in the program, UW asks new degree students to confirm their acceptance by pre-paying a portion of their tuition. CFRM's ECD is currently $5,000 USD for campus students and $250 USD for online students. 100% of this money is applied to your balance due for the first quarter of enrollment. The deposit is nonrefundable, regardless of whether you ultimately begin CFRM coursework.
为了计划实际参与该项目的学生人数,UW要求新学位学生通过预付一部分学费来确认他们的接受程度。CFRM的ECD目前为校园学生5000美元,在线学生250美元。这笔钱的100%用于你第一季度入学时的余额。存款是不可退还的,无论你是否最终开始cfrm课程。
Q: I am an international student. Is the CFRM MS considered a STEM program eligible for OPT extension? 是否属于STEM项目
A: Yes. CFRM is fully qualified for whatever the current US federal standard allows. 是的
Tuition and Fees
All students pay the same price per credit, which is assessed annually and subject to change effective each summer quarter. We do not charge nonresident or international tuition rates as a result of our self-sustaining status.
所有学生每学分支付相同的价格,每年评估一次,并在每个夏季季度生效。我们不会因为我们的自我维持地位而收取非居民或国际学费。
For the 2019-2020 academic year, the fee rate is $1,020 per credit. The complete 42-credit MS costs $42,840 in course tuition. This does not include UW student fees and assessments, such as mandatory charges for registration, technology services, the universal U-PASS (public transit), and UW student activity fees. These vary, but are generally less than $500 per quarter.
2019-2020学年,每学分收费1020美元。完整的42学分MS课程学费为42840美元。这不包括UW学生费用和评估,例如注册的强制性收费、技术服务、通用U-Pass(公共交通)和UW学生活动费用。这些价格各不相同,但通常每个季度低于500美元。
Course fees also exclude optional university charges, such as health insurance, student housing, and meal plans, as well as textbooks and other personal expenses.
课程费用也不包括可选的大学费用,如医疗保险、学生住房和膳食计划,以及课本和其他个人费用。
Some students may be recommended or required to take preparatory courses to fill skill gaps or refresh their coursework. These 400-level courses are offered at a rate of $505 per credit. Additionally, academic credit for an organized internship or international CPT opportunity are charged $205 per credit of CFRM 601. Neither of these course types count toward the 42-credit program minimum.
有些学生可能会被推荐或要求参加预备课程,以填补技能缺口或刷新课程作业。这400门水平课程每学分收费505美元。此外,有组织实习或国际CPT机会的学术学分按CFRM 601每学分205美元收取。这两种课程都不计入42学分课程的最低学分。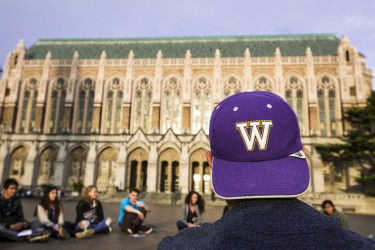 Career
Student-reported employment outcomes are as follows:
28 students graduated between Autumn 2017 – Summer 2018
100% were employed within 90 days of graduation
COMPANYPOSITIONLOCATION
Bank of SingaporeCredit Risk ManagerSingapore
CICCAnalystBeijing, China
Dimensional Fund Ad visorsPortfolio ManagerCharlotte, NC
Duff & PhelpsStrategic Value Advisory AnalystPalo Alto, CA
Federal Reserve BankQuantitative Fellowship ProgramCharlotte, NC
FEV AnalyticsData AnalystSeattle - area
FEV AnalyticsData AnalystSeattle - area
Holland AmericaData Science AnalystSeattle
IMCQuantitative TraderChicago, IL
Institute for Health Metrics & EvaluationData AnalystSeattle
IQVIAStatisticianBeijing, China
KavoutQuantitative AnalystSeattle - area
KeyBankQuantitative Analyst, Rotational Development ProgramCleveland, OH
LinkedInBusiness Data AnalystSan Francisco, CA
LinkedInMarketing Data AnalystSan Francisco, CA
M ScienceInvestment Research AnalystPortland, OR
M&T BankMarket Risk Validation AnalystBuffalo, NY
Microsoft TreasuryData Scientist / Business Intelligence AnalystSeattle - area
Microsoft TreasuryData Scientist / Business Intelligence AnalystSeattle - area
Microsoft TreasuryCapital Markets Business Intelligence AnalystSeattle - area
MyVestBusiness Data AnalystSan Francisco
Options Clearing CorporationModel Risk AnalystChicago, IL
Parametric Portfolio AssociatesAssociate Portfolio AnalystSeattle
Parametric Portfolio AssociatesQuantitative AnalystSeattle
Russell InvestmentsAssociate Quantitative Research AnalystSeattle
StarbucksGlobal Strategy Decision ScientistSeattle
The Energy AuthorityQuantitative AnalystSeattle - area
WorldQuantQuantitative ResearcherBangkok, Thailand
★想要咨询美国留学申请的同学和家长请拨打电话:177-1031-7976(微信同号)即可咨询金吉列留学上海美国部留学顾问杜安琪老师!